To mark National Volunteering Week 2019, we are delighted to name Madelyn Portley as our Volunteer of the Year!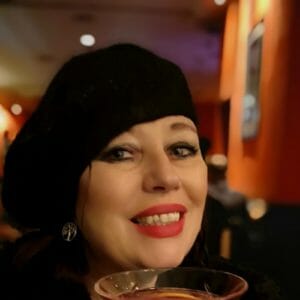 Madelyn is a compassionate, enthusiastic and incredibly driven person who has volunteered with our team in the Midwest since April 2016. Over the past 3 years Madelyn has given her time to us to help run our in-reach service to the Saint Vincent DePaul drop in in Limerick city. She has worked alongside our team to ensure service users get to see the doctor onsite there and to provide them with harm reduction information and advice. Madelyn has also supported our outreach work in North Tipperary and in Clare. She has also done fantastic work engaging with people in our Limerick based drop-in service. Madelyn has a keen interest and skill in supporting us to provide our needle and syringe programme and is now taking a strong lead on this in Limerick city centre. She is very dedicated to the principles of harm reduction and is a fantastic asset to the people of Limerick who need our support due to their drug use.
Basically, she has supported us in all of our work! We have benefited hugely from Madelyn's time, her thoughts and her care for our service users.
We'd like to take this chance to say a very warm and very sincere thank you to you Madelyn!
Ana Liffey Poole Volunteer Programme is supported by the HSE and Irish Life. You can find out more about the Poole Volunteer Programme here.