In May 2016 Ana Liffey Drug Project undertook a research study to focus on four key questions:
Is begging on the increase in Dublin City Centre?
Who is involved in begging?
What is the impact of begging?
What could be done to reduce begging?
The report is now available to download.
Alice O'Flynn, the lead researcher, completed the field work and write up between May and October 2016. The study included desktop research; semi-structured interviews; an on-line survey; a review of begging legislation in Ireland and other jurisdictions; and observation and mapping exercises of begging in Dublin City Centre.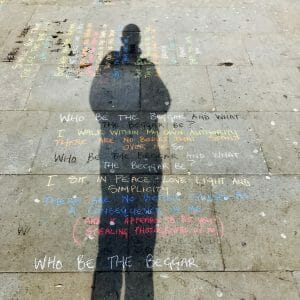 Begging cannot be solved entirely, it can however be reduced and situations improved for the betterment of all.  The 2016 report includes recommendations aimed at reducing the need for people to beg in Dublin City Centre.
Download 'Time For Change: A Research Study on Begging in Dublin City Centre' here