In 2021, our Midwest team registered 145 new service users and worked with 352 people across the region – providing key working, case management and harm reduction interventions.  During 2021, the team provided 2,908 Needle and Syringe Programme interventions – which includes overdose prevention interventions; the provision of sterile crack pipes; education & training on the safer disposal of drug paraphernalia and the provision of Naloxone training & product.  Significantly the team provided over 17,000 syringes during the course of the year.
Since the very beginning our Team Leader, Rachel O'Donoghue, has led the team with professionalism and warmth.   Today, led by Rachel, our team of four dedicated Project Workers – Pat Galligan, Barry Carey, Tris O'Loughlin and Nicole Shanahan – continue to work in an open and empathic way with some of the region's most vulnerable individuals; people experiencing addiction, homelessness, physical health issues, mental health issues and many other complex issues.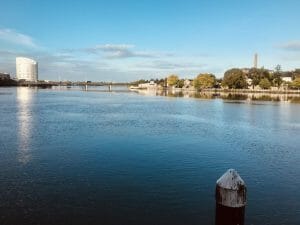 Throughout our first ten years we have been based in Limerick City – providing  low threshold services in counties Limerick, Clare and North Tipperary.  We have also developed strong partnerships with many stakeholders including HSE CHO3; Mid-West Regional Drugs & Alcohol Forum; the Partnership for Health Equity; Novas; St. Vincent De Paul; An Garda Síochána; Limerick Homeless action team, The Bedford Row Project, The Midwest Simon Community, Northstar Family Support Project, Focus Ireland, The Peter Mc Very Trust, PALLS, Coolmine Midwest, and more.
Tony Duffin CEO of Ana Liffey Drug Project said,
"Over the past decade our Midwest Team has supported a considerable number of people.  The Midwest does have a significant drugs problem in areas across the region – nowhere more so than Limerick City.  For example, at the moment we are deeply concerned about people in the city who are injecting crack cocaine and Heroin mixed together – and the significant harm this is causing."
Duffin continued,
"Drug trends have changed quite dynamically over the last ten years in Limerick City.  There needs to be a continuing and increasing focus on supporting people with addiction issues in Limerick city; and we will continue to work in partnership to develop responses that help to improve the situation for everyone."
On the day of the tenth anniversary in the Midwest, Ana Liffey called for the provision of low threshold residential stabilisation/detox services in the Midwest.
Rachel O'Donoghue, Ana Liffey Midwest Team Leader, explained briefly one scenario that highlights the need for such a service that provides treatment for people with addiction issues accompanied by complex health and social issues:
"Many of the people we are working with are polydrug users and cannot meet the criteria for local drug treatment services due to their complex needs. Indeed, we refer people to Beaumont Hospital in Dublin 9, which is over 200km.  When a bed does become available in Beaumont Hospital, two members of our team drive the five hour round trip to bring the person for their initial assessment, and again weeks later for admission, to ensure that the person who is in need of stabilisation or detox makes it there on time."