The Ana Liffey Drug Project is pleased to formally announce that on 23rd April 2014, Michael D. Higgins President of Ireland accepted an invitation to become the Patron of the Ana Liffey Drug Project.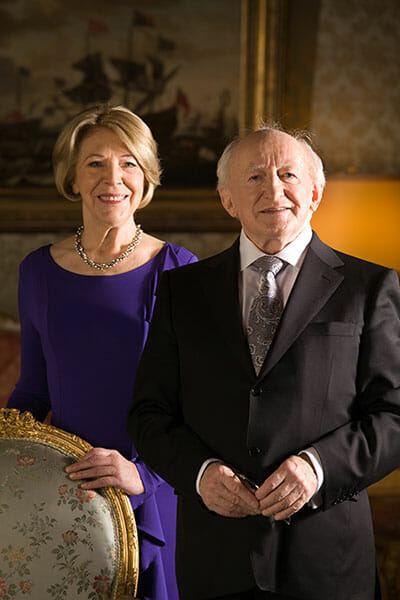 Tony Duffin the Director of Ana Liffey said, "We are extremely grateful to President Higgins for recognising our 32 year history; for supporting our current service provision; and for championing our strategic aims by agreeing to become our Patron."
Over its 32 year history the Ana Liffey has worked tirelessly with people whose lives are affected by problematic drug use. Ana Liffey will continue to work with people in non-judgmental and innovative ways into the future.
Deirdre McQuillan the Chairperson of Ana Liffey said, "President Higgins has championed many good causes throughout his career. We are proud that he has decided to include the work of the Ana Liffey amongst them. For any charity, the role of Patron is an important one. We are into our fourth decade now and it's exciting to have Ireland's Head of State as our Patron."
We also wish to thank Dr. Maeve Hillery our longstanding patron (1986 to 2014) for all her efforts on behalf of the Ana Liffey Drug Project.