Ana Liffey Drug Project is the Irish Focal Point for 'Correlation – European Harm Reduction Network' (C-EHRN).  We are happy to share the recently published Executive Summary of C-EHRN's 'Civil Society Monitoring of Harm Reduction in Europe 2021' report.
Download the Executive Summary here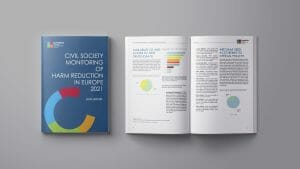 The main aim and purpose of C-EHRN monitoring activities is to improve knowledge and information and complement existing data and monitoring efforts in Europe in specific areas of harm reduction based on the perspective of civil society organisations (CSOs). More than one hundred organisations and individuals from 34 European countries contributed to this monitoring report. The executive summary highlights the following:
There are insufficient harm reduction services available in virtually all European cities partaking in the monitoring.
Facilities offering to test must provide both HCV testing and treatment as point-of-care testing increases HCV testing and linkage to care. However, integrating testing and treatment at the same location is still too rare.
CSOs would like to see an increase in the availability of naloxone, OD prevention training, DCRs – as well as meaningfully involving the community of people who use drugs in OD prevention plans and policies.
The implementation of drug checking services at a city level throughout Europe is essential for identifying new, mis-sold, or adulterated substances.
In 2021, some long-term effects of the pandemic were also evident by harm reduction staff. Challenges reported by the CSOs included fear of being infected with COVID 19 at work, an increased workload, burnout and psychological distress.
Download the Executive Summary here