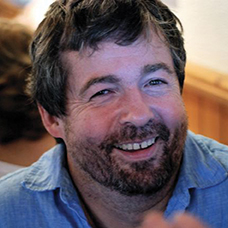 The award celebrates the contribution of the late Dr Fiona Bradley to promoting better medical practice.
Dr O'Carroll provides care in his inner city practice to one of the most vulnerable and deprived populations in Ireland.
In 2005, he founded the Safetynet Network of Specialised Services for Homeless People, which provides primary care services to homeless people in various hostels/homeless services.
Through Safetynet, he helped develop a specialised methadone maintenance programme for homeless people, and founded and developed an outreach bus to deliver healthcare to the homeless. Safetynet now provides primary healthcare to homeless people in nine clinics in Dublin, two in Cork and one in Galway.
Speaking after receiving the award at the Association of University Departments of General Practice in Ireland (AUDGPI) Dr O'Carroll said, "The award is recognition of the work on the ground that medical and key working staff are constantly involved in. Healthcare should be accessible to all, and we as providers of healthcare services need to be inventive in how we deliver services to marginalised groups."
Dr Carroll thanked Tony Duffin, Director of the Ana Liffey Drug Project, for nominating him for the award. "It was my privilege to nominate Austin for the Fiona Bradley Medal 2013. I have worked with Austin over the last 9 years on innovative and practical health initiatives targeting some of the most marginalised people of Ireland. I am very happy for Austin, he is a deserving winner."
The Fiona Bradley Foundation is a charitable organisation under the auspices of the Trinity Foundation and is managed by the Discipline of Public Health and Primary Care in TCD.
Well done Austin!