Dawn Russell, Head of Services at Ana Liffey Drug Project, named as an Image Magazine woman of the year for 2018.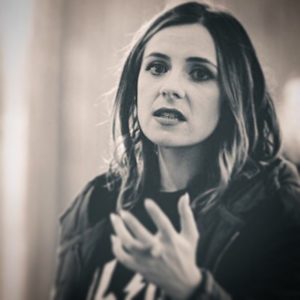 Everyone at Ana Liffey Drug Project is so proud of Dawn – for all that she has achieved and all that she has done for the people we work with.
Ana Liffey is a charity focused on providing frontline harm reduction addiction services to people affected by substance use and marginalisation. The organisation also takes an active role in lobbying for innovative service providers to address the unmet needs of people who use drugs. At the forefront of the organisation is head of services, Dawn Russell. She works with active drug users to reduce the harm to them and the society they live in. Having spent one-third of her life working at the service, Dawn has seen first-hand the tragic results of substance abuse and is dedicated to helping reduce the impact of drugs on the user as well as the people around them.
Dawn says she's motivated because she "cares deeply about people who are marginalised, who are judged and left out of our society", and she is "driven to work for them to improve their lives."
"Over the last two years, I have watched with pride as Ireland proved to the world and to ourselves that we are a compassionate, inclusive and caring society through the marriage equality and abortion rights referenda. Now in Ireland, it's time for people who are battling with addictions to be understood and to be brought into our society, from the shadows and alleyways where they are forced to live. People with drug and alcohol addictions have value, they have rights, and we have to work for them to be recognised. This is what motivates me every day," says Russell.
What does it take to devote your life to addiction services? "You need to be brave, and you need to be determined," she says. "You need to know what your core values are, what you believe in, and let those values drive you on when times get tough. The ethos and the team in Ana Liffey have taught me so much: try and find an organisation whose values match yours, and you'll find it so much easier to do your best work."
Via Image Magazine