2022 was another busy year at Ana Liffey, please find below some highlights from the year.  This is not an exhaustive list…
Minister Paschal Donohoe commends Ana Liffey Drug Project on their 40th year.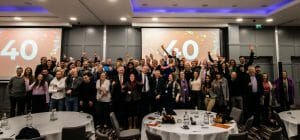 Ana Liffey Drug Project celebrated its 40th year by holding a conference on Thursday 8th December in Dublin's Radisson Blu Royal Hotel. Read more here
Limerick County TD, Minister of State Niall Collins commends Ana Liffey's Mid West Team in their tenth year of operations.
A celebratory event  was held at the Clayton Hotel Limerick, marking ten years of Ana Liffey Drug Project operating in the Mid West Region. Read more here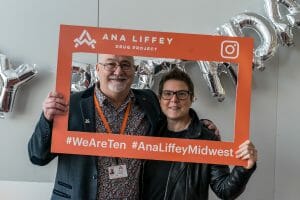 Ana Liffey names it's premises after Eddie Matthews
As part of  Ana Liffey Drug Project's 40th anniversary celebrations – on Thursday 10th November 2022 the Lord Mayor of Dublin officially named Ana Liffey's premises at 48 Middle Abbey Street 'The Matthews Building' – in honour of Eddie Matthews for his dedicated voluntary work over many years on the Board of Ana Liffey. Read more here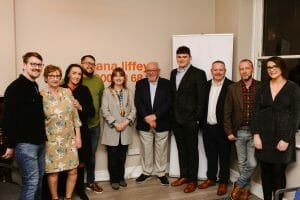 Improving Patient Experience – Ana Liffey part of winning team at Health Service Excellence Award 2022
HSE CHO9 Social Inclusion (Homeless Services) won the Improving Patient Experience category at the HSE's 'Health Service Excellence Award' 2022.  As a Section 39 funded service working in partnership with our colleagues in CHO9 we are proud to say that we played a significant role in the delivery of the winning project: "Rapid COVID-19 LAMP testing in Dublin Homeless Services".  Read more here
Drug-related deaths in Limerick:
Wednesday 31st August, is International Overdose Awareness Day. According to the latest official figures*, there were 786 drug-related deaths in Ireland over a twelve-month period. It's against this backdrop that Ana Liffey Drug Project, is highlighting the importance of improved availability of Naloxone, a medication used to block and reverse the effects of heroin and other opioids.  Read more here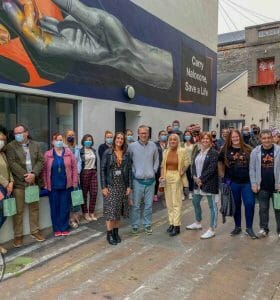 The 'Law Engagement & Assisted Recovery' project – a new name and an expanded service in Dublin!
Formerly known as the 'Assertive Case Management' project – the service has been renamed as the Law Engagement & Assisted Recovery (LEAR) project. This name change comes at a time when AnaLiffey has been supported to expand it's work in Dublin's North East Inner City. Read more here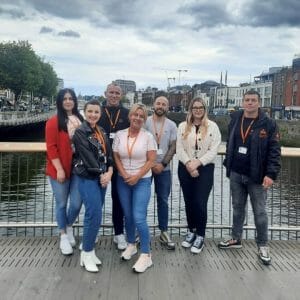 Ten years of Ana Liffey Drug Project in the Midwest Region!
On 28th May 2012, Ana Liffey Drug Project began offering a low threshold community based service in the Midwest Region. Now, ten years on, Ana Liffey is needed more than ever.  Read more here