Donal Cassidy, HSE General Manager for Social Inclusion and Addiction Services in Dublin North City & County, formally launched the Ana Liffey Drug Project's Annual Report 2018.
Tony Duffin CEO of Ana Liffey Drug Project thanked Donal Cassidy for taking the time this morning to launch the Ana Liffey's Annual Report 2018.  Saying the HSE has long been an important partner of Ana Liffey, providing much needed funding and other supports ; also, acknowledging that a continuing partnership approach across all service providers is essential.  Duffin also thanked Dublin Town for providing the venue for the event – explaining that Ana Liffey has a rich history of collaboration with Dublin Town.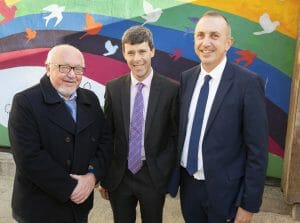 The theme of the event was partnership and service provision.  The event was well attended by stakeholders from across the spectrum of Ana Liffey's work and afterwards the team showcased their work from the two premises on Middle Abbey Street.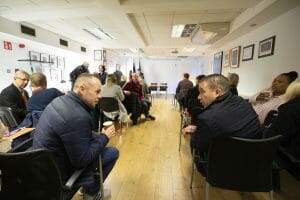 Eddie Matthews the Chair of the Board of Ana Liffey Drug Project said,
"At Ana Liffey, our vision is for a society where all people affected by problem substance use are treated with dignity and respect and have access to quality services. Our mission is to work with people affected by problem substance use and the organisations that support them. We do this to reduce harm to individuals and society and to provide opportunities for development of those individuals and organisations. In recent years, we have seen positive steps towards our vision, but unfortunately people who use drugs still experience significant stigma and judgment which can impact negatively on their lives and the lives of those around them, but does nothing to help address drug use and the harm it can cause our citizens and communities. We are committed to changing this narrative, working towards a world in which we focus on reducing harm, not on punishing people who use drugs."
Download a copy of the report here:  Ana Liffey Drug Project – Annual Report 2018