Ana Liffey is a low threshold, harm reduction service working to meet the needs of people with complex and multiple needs. We work in a pragmatic, flexible, proactive and dynamic manner to go out and reach the people who need our services and ensure they can engage with us without barriers, difficulty or judgement.
Our LEAR team provides accessible, flexible and person centred case management services to people who have entrenched and complex addiction, legal, health and other needs. The team work in close partnership with An Garda Siochána, HSE and Dublin Regional Homeless Executive.
Our Healthy Equity Action Team work across Dublin on an outreach and inreach basis to meet with people who are homeless, refugees and other vulnerable groups. This team supports people to understand and access appropriate healthcare as well as providing direct, non-clinical supports to people regarding public health issues, viruses and infections.
LEAR Team –
1 x Full time Project Worker
Hours: 35 hours per week organised between 7am to 10pm Monday to Friday.
Salary: €37,382.
Full manual driving licence desirable.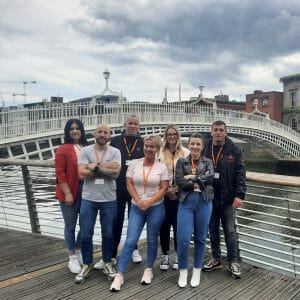 Healthy Equity Action Team –
2 x Full Time Project Workers
Salary: €37,382.
Hours: 35 hours per week organised between 9am to 6.30pm Monday to Friday with occasional work 10am-3pm Saturday and Sunday.
Full manual driving licence essential.
To apply for the roles please send a copy of your CV and a cover letter to jobs@aldp.ie before 5pm on Friday 4th November. Mark your application as: LEAR  or HEAT.
Please send any documents in MS word or PDF format.
Please see Job Description and Person Specification attached.
The Ana Liffey Drug Project is an equal opportunities employer.